CATALOGUES AND PUBLICATIONS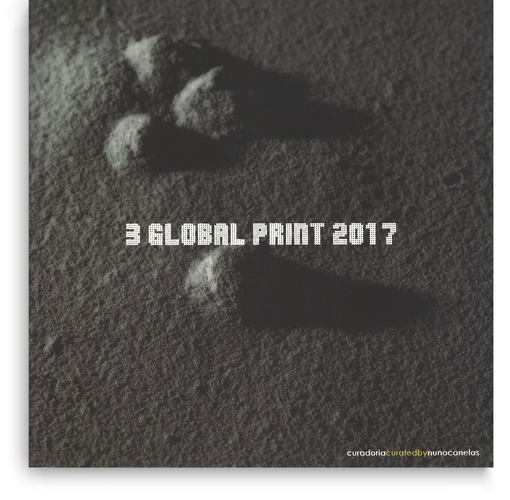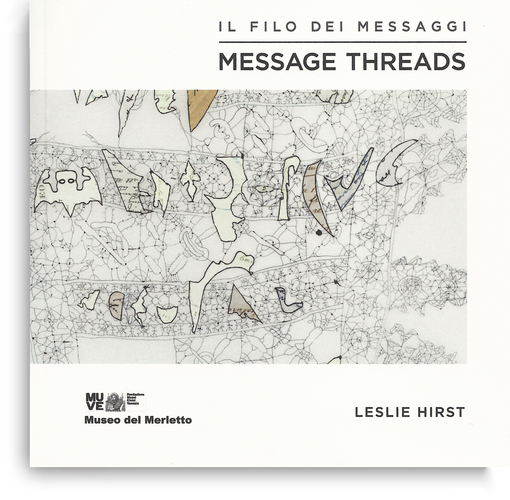 3 Global Print 2017 Message Threads
International Ptrintmaking Exhibition catalogue: trame 02_2015
Duoro, Portugal MUVE Museo del Merletto
01 August - 31 October 2017 Burano, Italy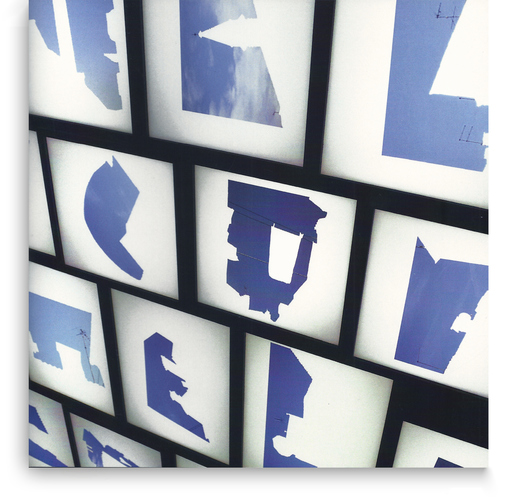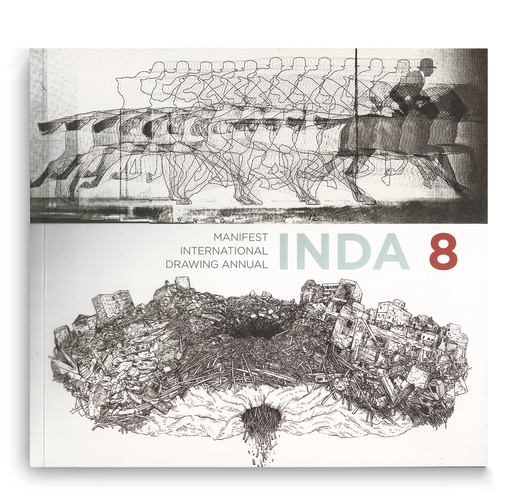 Objectively Speaking INDA 8
catalogue, 2015 International Drawing Annual
Center for Visual Research © 2014 Manifest Press
Cedar Crest College ISBN: 978-1-940862-03-3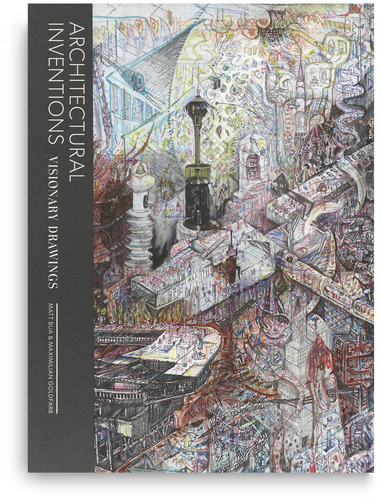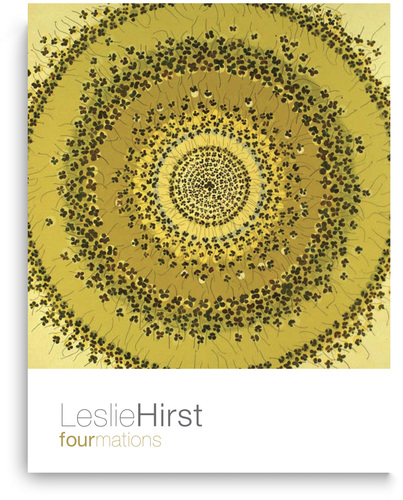 Architectural Inventions fourmations
Visionary Drawings Pavel Zoubok Gallery, New York, NY
© 2012 Matt Bua & Maximillian Goldfarb catalogue essay by Arthur C. Danto
ISBN: 978-1-78067-005-8 20 March - 19 April 2008
BIBLIOGRAPHY
2019 Wollen, Malia,
The New York Times Magazine
(Oct 06, 2019)
"How to Find a Four-Leaf Clover"
Volmer, Suzanne,
artscope
(Nov/Dec 2019) "Engaging the Planet: Friel and Hirst's Hands-on Art at
Chazan"
https://artscopemagazine.com/2019/10/engaging-the-planet-friel-and-hirsts-hands-on-art-at-chazan
2018 Cicinelli, Francesca,
ARTWAVE
(June 19, 2018) "For the time being"
http://www.artwave.it/architettura/museimostre/for-the-time-being/
2016 Digriz, Daniel,
Thriving Artist Podcast
(August 5, 2016) "Taking the Plunge to Become a Working Artist"
2015 de Lazzari, Nadia,
la Nuova
, Venezia (May 30, 2015) feature/photo "Parole, arte e filo nero nei merletti
di Leslie"
Russello, Alessandro,
Corriere del Veneto
(May 30, 2015) photo "Ricami ed edenchi telfonici, Hirst al
Museo del Merletto"
Papetti, Roberto,
Il Gazzettino
, Venezia (May 30, 2015) photo "Leslie Hirst: il filo dei messagi al Museo
del Merletto"
Lamberti, Manuela, UnDo.Net (May 29, 2015) "Leslie Hirst, Museo del Merletto, Burano"
http://undo.net/it/mostra/191272
Migliaccio, Enrico,
INSIDEART
(May 7, 2015) "Ed è giè Biennale"
http://insideart.eu/2015/05/07/ed-e-gia-biennale/
Milner, Leonora
Lavanderia Young
(May 5, 2015) "MUVE Contemporaneo"
Cazzella, Paolo, ex-@rt magazine (Sept. 2015) Una Rassegna dai mille colori: MUVE Contemporaneo
2014 Van Siclen, Bill,
The Providence Journal
(February 9, 2014) feature/photo "R.I. Foundation grant:
"Leslie Hirst's work explores connections between language, art and culture"
McHugh, Thomas F.,
GoLocalProv
(March 11, 2014) "Trender: Leslie Hirst"
http://www.golocalprov.com/lifestyle/32703
2013 Doherty, Donna,
New Haven Register
(July 05, 2013) "'How Simple Can You Get?' at Creative Arts
Workshop"
Caulderlier, Ariene,
Giverny News,
Giverny, France (June 21, 2013) "Porte-Bonheure"
http://givernews.com
Cook, Greg,
The Boston Phoenix
(February 27, 2013) The '2013 RISCA Fellowship Exhibition
Norris, Doug,
IndependentRI.com
(February 21, 2013) "Piecing it together: 2013 RISCA exhibition"
DiSanto, Amanda Lyn,
The Newport Daily News
(February 20, 2013) "My fellow artists"
2012 Bellantoni, Ralph J.,
Central Jersey Courier News
(November 23, 2012) "Roots Offers Seven Approaches
to Collage"
Bigman, Alex,
East Bay Express
(October 24, 2012) "Redefining Time at Kala Art Institute"
Valentine, Ben, Hyperallergic (October 16, 2012) "Capturing Time"
Oakland Art Enthusiast (October 15, 2012) http://oaklandartbeat.com/2012/10/15/kala-art-institute-
keeping-time/
2010 Roche, Emmanuelle, L'est-éclair, Presse Regionale de l'Aube, France (May 27, 2010) "Les artists vous
ouvrent leurs portes"
2009 Cook, Greg,
The Boston Phoenix
(February 25, 2009) "A Visual Buffet"
2008 Danto, Arthur C., Pavel Zoubok Gallery Exhibition Catalog, "Leslie Hirst: Excursions Through Clovered
Landscapes"
ArtSlant New York
, Exhibitions and Events, "fourmations" (March 2008)
Sarah Giovaniello,
Community: feminist.bloggers@brooklynmuseum,
Picks of the week (3/26-4/1, 2008)
2007 Genocchio, Benjamin,
The New York Times
(July 27, 2007) "Museum and Gallery Listings: In Context:
Collage + Abstraction"
Ayers, Robert,
ArtInfo,
New York, NY (July2, 2007) "Best of New York Summer Shows"
Hall, Tom, WYPR (July 18, 2007) Maryland Morning radio interview with Diane Margiotta, exhibit
coordinator of the Towson Arts Collective: "Suburbia Redefined: Intersections of Urban and Rural"
McNatt, Glenn,
The Baltimore Sun
(July 4, 2007) "Four good shows"
Bowers, J.,
Baltimore City Paper
(June 27, 2007) "Below the Beltway: Suburbia Redefined"
Novak, Jessica,
The Baltimore Examiner
(June 22, 2007) photo, "Obsessions are beautiful"
Mullarkey, Maureen,
The New York Sun
(June 7, 2007) "Abstract Jewels of Modernism"
Ober, Cara,
BmoreArt,
Baltimore, MD (March 7, 2007) "Reenactments at Current – My Opinion"
2005 Baker, Kenneth,
Artnews
(February 2005) Reviews: Radial Gradient, page 142
2004 Bamberger, Alan,
ArtBusiness.com
(May 06, 2004) Reviews: San Francisco Galleries
2003 Roberts-Pulled, Paulette,
Style Weekly,
Richmond,VA (Nov. 5, 2003) "Chew on This,"
2001
New American Paintings: The M.F.A. Annual 2001
, juried by Lisa Phillips, Director of the New Museum of
Contemporary Art in New York, The Open Studio Press, Wellesley, MA
Warner-Siegel, Marietta,
Merrick Life,
Merrick, NY (December 13, 2001) "Unusual 'Scapes" at the Stage
Gallery"
Giuliano, Mike,
Baltimore City Paper
(July 18, 2001) "In a Word: Artscape Shows Are Sparse in Title but
Rich in Quality"
Purchase, Steve,
The Baltimore Guide Enterprise
(July 18, 2001) photo, "SoBo plays its usual artistic role
for Artscape"
Gunts, Edward,
The Baltimore Sun
(July 15, 2001) photo, "Building on an idea."
McNatt, Glenn,
The Baltimore Sun
(July 13, 2001) "Artscape's landscape remains cluttered"
Rose, Jaimee,
The Baltimore Sun
(July 12, 2001) "Art for fun's sake"