August 10 - October 31, 2018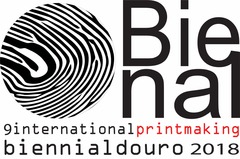 New prints by Leslie Hirst created while in residence in Rome are being shown alongside works by artists from 70 countries in the 9th International Douro Printmaking Biennial 2018 in Portugal.
---
August 1 - September 30, 2017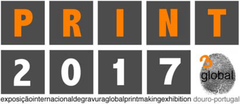 The 3rd Global Print Exhibition at the Museu do Douro in Peso da Régua, Portugal, invites printmakers from around the world to showcase traditional and experimental printmaking techniques.
---
podcast interview
Daniel Digriz, with the Clark Hulings Fund, interviews Leslie Hirst about her work, philosophy, and goals.
---
Recent

Objectively Speaking
Center for Visual Research at Cedar Crest College
14 March - 15 April 2016
Artist's Talk and Reception 15 March from 6:30 - 8:30PM
---
Recent

MUVE Contemporaneo Exhibition at 56th Venice Biennale
Il filo dei messagi / Message Threads
30 May - 01 August 2015

This solo exhibition at the Museo del Merletto in Burano, Italy takes place in conjunction with the 56th International Biennale di Venezia.